Background
As a new development paradigm centered on dual circulation dynamic gradually forming, personalization and customization have become the new consumption trend of auto commodities and an effective channel to raise brand value, as well as significant driving force for marketing mode transformation and brand image promotion. Customized personalization will help open up the best entry point in the whole industrial chain without breaking the existing market sales pattern.
Consumer habits are changing when choosing and purchasing vehicles, especially the growing Generation Z and overseas returnees. The personalization demand in auto consumption keeps growing day by day.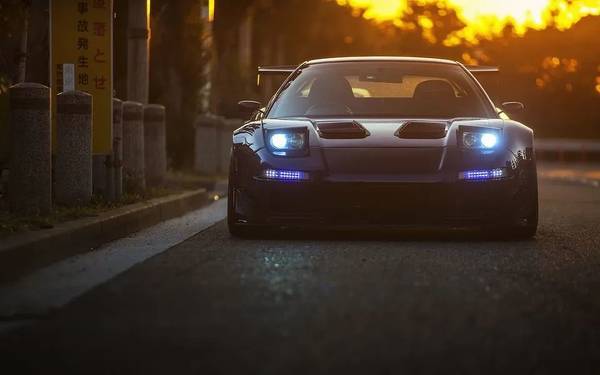 Overview of Auto Modification Market
Scale
The auto modification market in China is in the statue of rapid development. Influenced by multiple elements such as full vehicle retention and decreasing vehicle sales, auto enterprises start raising consumer's purchasing power through setting up auto modification business.
From 2017 to 2021, global auto modification scale enlarges year by year and exceed 300 billion Euros.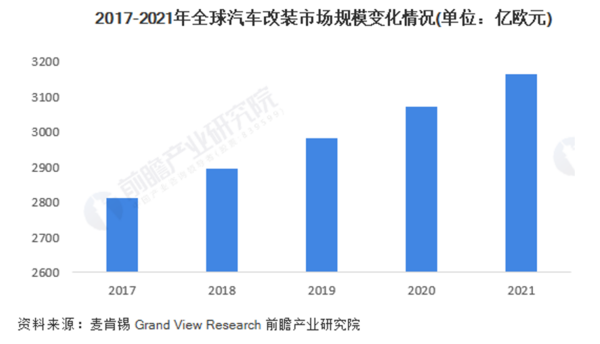 Regional Distribution
Nowadays, Chinese modification market shows obvious regional characteristics, mainly distributed in the pearl river delta (Guangdong, Shenzhen, Dongguan, Zhongshan, etc.), the Yangtze River Delta (Shanghai, Hangzhou, Nanjing, etc.), and the Bohai Rim (Beijing, Tianjin, Qingdao, etc.).
Significantly, pearl river delta shows the strongest trend in auto modification with the largest modification demand, and modification supply market is well established.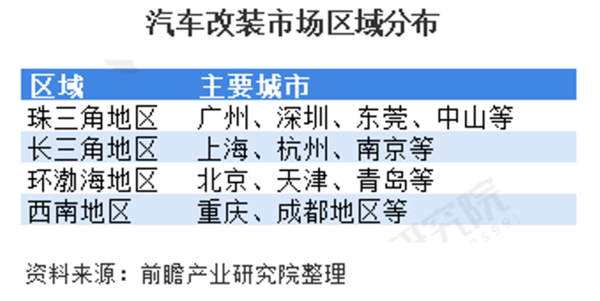 5 Characteristics of Domestic Modification Industry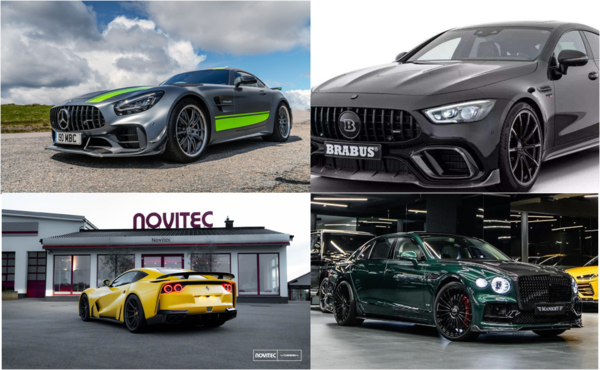 Mainly focus on exterior and comfort modification.
Specialized and large-scale auto modification stores preliminarily developed.
Foreign auto modification industry extends business in China.
Modified vehicle insurance gains more attention.
Custom modified vehicles are launched based on consumption demand. Such as AMG, BRABUS, ACSCHNITZEF…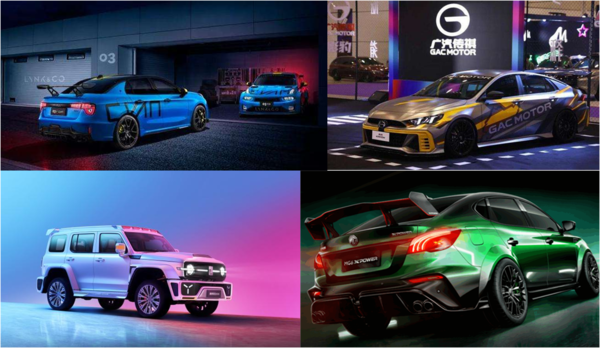 Overview of Consumption Upgrade
Compared with the previous auto modification market, nowadays, consumers tend to be younger generation with higher degrees who more emphasize on auto safety, quality and personalization. At the same time, competition between auto enterprises is fierce as the price of modified vehicles is getting more affordable with high quality. With the surge of massive personalization demand, auto modification will be a sunrise industry and distribution will keep increasing in the auto aftermarket. In addition, auto modification culture with local features will be thriving in the progress of consumption demand transformation.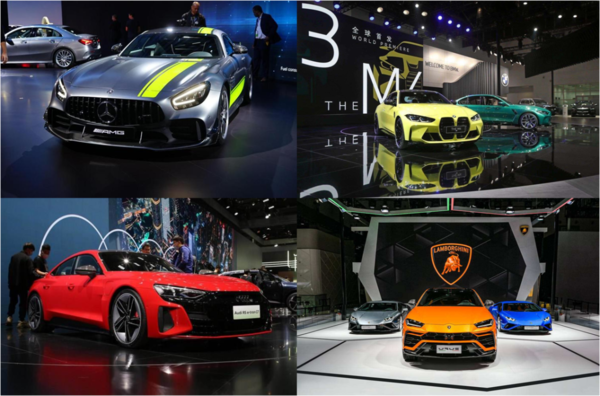 CIMP Autoecosystems Expo-The Largest, High-Quality and International Customized Vehicle Platform
CIMP Autoecosystems Expo, Asia's largest auto exhibition, has been attracting a lot of attention of auto enterprises, brands, buyers and medias. Shenzhen International Custom Modified Vehicle Exhibition, as the Asian largest vehicle modification exhibition, will be held on March 3rd to 5th, 2023, during the 2023 CIMP Autoecosystems Expo. The Exhibition is expecting at 60,000 m² with 100+ auto performance enterprises and 30,000 buyers participating! It will be the significant opportunity for auto enterprises to follow trends and upgrade marketing mode!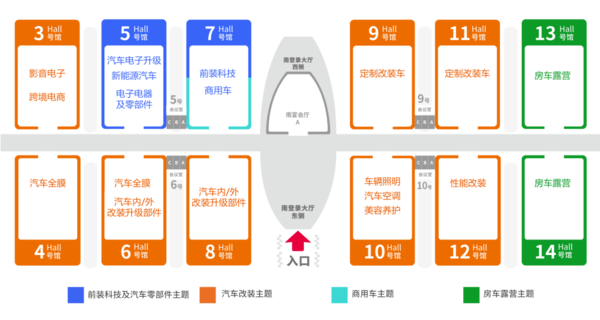 On site 80+ OEMs and 1000+ vehicles participation meets the personalized auto consumption needs. 4400+ bands on auto modification industry chain will be displayed on 16 exhibition areas themed on custom modification, performance modification, aftermarket upgrade, auto lighting and maintenance.